Zombie Video Games
Video game, like most other forms of media, has been influenced buy the zombie genre. Zombie videogames have started to become more and more popular in recent years, thanks to the success of other zombie media forms. Video games have increased over the years both in visual appearance and depth of story telling allowing zombie videogames to give players some of the most horrifying experiences.

This section is a listing of all zombie video games created to date. To find out more click on more info to get summaries, reviews, cheats and more from other videogame sites.you can see how much these games are selling for on amazon.com






Zombie Videogames A-Z
Aqua Teen Hunger Force Zombie Ninja Pro-Am
2007 (PS2, PC)

Experience Authentic Aqua Teen Hunger Force Humor: Written by and starring Aqua Teen Hunger Force creators David R. Willis and Matt Maiellaro. Aqua Teen Hunger Force: Zombie Ninja Pro-Am delivers the authentic attitude and humor of the series.Battle Against Fan Favorites From The Show: Face off against fan favorites and villains from the show including the Mooninites, Plutonians, Frat Aliens, MC Pee Pants and Carl. Golf With Weapons And Battle With Clubs: In addition to battling to beat par, you also have to battle your way to the ball after each shot. Use your iron as a weapon, or your sword as your club. Race The Frat Aliens: Tear up the course in your awesome rental wagon and settle the score using weapons, obstacles, jumps and more. Unlock Exclusive Bonus Content: Explore the course to unlock a never-before-seen Aqua Teen Hunger Force episode, a sandwich battle for the ages and more.
More Info
http://www.gamespot.com



Beast Busters
1989 (Arcade)


A shooting game where up to three players journey through a haunted city using machine guns to fight against an entire host of monsters including zombies, mutants and vermin.

More Info
http://www.klov.com



Blood
1997 (PC)


It's derivative, it's violent, and definitely tasteless at times - but it's almost always fun. If you like first-person shooters (and aren't one of those "Quake rules and everything else sucks" players) you're gonna want to add Blood to your collection.

More Info
http://www.gamespot.com



Blood II: The Chosen
1998 (PC)

Blood II is excellent in several respects featureing some strong technical elements for its time. Most of the weapons look and sound great, with the most notable example being the shotgun, which looks menacing and sounds even more so.

More Info
http://www.gamespot.com



CarnEvil
1998 (Arcade)


CarnEvil is a rail shooter arcade game using a light gun. Released by Midway Games on October 31 (Halloween), 1998, CarnEvil is noted for its graphic content and strong lifelike violence which was peppered with heavy amounts of black humor.

More Info
http://www.klov.com


Cold Fear
2005 (PS2, Xbox, PC)

In a ferocious Arctic storm, distress signals are sent from a mysterious Russian whaler. As leading Coast Guard veteran Tom Hansen, you board to investigate - and discover unthinkable horrors lurking beneath the ship's bloodstained decks.

More Info
http://xbox.gamespy.com







Corpse Killer
1994 (Sega CD, Sega CD 32X, 3DO, Sega Saturn, PC)

United States marine who is air dropped onto a tropical island on a top secret mission to stop the evil Dr. Hellman who plans to release his army of zombies on the world. In the opening credits you become bitten by a Zombie and meet your friends, an attractive female reporter and your male driver.

More Info
http://www.mobygames.com



Dead Rising
2006 (Xbox 360)

Dead Rising follows the harrowing tale of Frank West, a freelance photojournalist after the scoop of a lifetime. In a small suburban town that's overrun by zombies, he escapes to the local shopping mall, thinking it will be safe. Now it's a standoff, with zombies unable to get Frank, but him unable to get out & escape. Fortunately, he's got an entire mall at his disposal. Utilize everything you can find to fight off the flesh-hungry mob and search for the truth behind the horrendous epidemic.

More Info
http://www.capcom.com





Dead Space
2008 (Xbox 360, PS3, PC)

Set in the far future, Earth's appetite for natural resources has become a major motivator for deep space exploration. Immense, privately-owned and operated mining ships called "planetcrackers" orbit planets and use sophisticated equipment to carve out entire city-sized chunks of rock, reducing them to component elements and raw ore. When communications go dead on-board the USG Ishimura, a famous planetcracker -- systems engineer Isaac Clarke -- is sent in to fix the problem. Once on-board the vessel, Isaac discovers that the crew has unearthed an ancient and malevolent alien presence far beneath the planet's surface and brought it on-board. Weaponless, alone and terrified, this lone engineer is burdened with much more than simple survival -- he must seal the alien horror back into the dark rock.

More Info
http://www.gamespot.com



Evil Dead
1984 (Commodore 64, ZX Spectrum)

The game is set at the infamous cabin from the Evil Dead film. The player controls Ash, and must close cabin windows to prevent monsters from entering, while also killing monsters that are already in the cabin.

Evil Dead: Hail to the King
2000 (Playstation, Dreamcast)

In Evil Dead: Hail to the King you play as the character Ash. It's up to Ash to save the day after someone has unleashed the demons from the great 'Book of the Dead.'

More Info
http://www.neoseeker.com



Evil Dead: A Fistful of Boomstick
2003 (PS2, Xbox, PC)


Evil Dead: A Fistful of Boomstick allows players to assume the role of Ash, the chainsaw-armed hero from the Evil Dead trilogy. Players will fend off hordes of Deadites with several weapons including the shovel, gatling gun, shotgun and chainsaw. Massive game environments include all new Evil Dead locations as players attempt to save the town of Dearborn

More Info
http://www.gamespot.com



Evil Dead: Regeneration
2005 (PS2, Xbox, PC)

It is unconnected to the previous game Evil Dead: A Fistful of Boomstick, as it is really a "What If" scenario depicting what would happen if Ash didn't get sucked back in time at the end of Evil Dead II.

More Info
http://www.thq.com



Flesh Feast
1998 (Sega Genesis)

he secret ingredient invented by the food company 'NASAT Inc.' has gotten loose and infected an entire island's water supply. The citizens are dying and rising as flesh-hungry zombies.

More Info
http://www.gamespot.com



House of the Dead series
1996-2005 (Arcade)

There are four House of the Dead games originating in First-person Shooter video arcade format available. The main series all have common elements of a pair of agents teaming up to take on hoards of biologically engineered undead. The games are divided into chapters, each of which culminates in a boss battle against usually massive, terrifying creatures.

More Info
http://en.wikipedia.org



Infected
2005 (PSP)

It's Christmas time in New York City, a time to celebrate and rejoice. But, a strange virus has appeared in the city, turning seemingly normal people insane, violent called Infected. Rookie Officer Stevens is one of the first victims of the Infected. But unlike others, Stevens is stangely immune and doesn't lose control. The mysterious Dr. Schaeffer discovers that Stevens' immune blood can be used to destroy the otherwise unkillable Infected. Schaeffer creates a special "viral gun" that fills shells with blood from Stevens' arm and blasts them straight into the Infected, causing them to DIE. Form clans with shared uniforms, spreading the same unique virus to the unsuspecting Access a huge arsenal of powder weapons, viral weapons and special weapons such as air strikes and fire trails that ignite chains of Infected
More Info
http://www.gamespot.com



Left 4 Dead
2008 (XBOX 360, PC)

Left 4 Dead pits four human playable or AI controlled survivors of an apocalyptic pandemic against hordes of zombie-like, aggressive "Infected". The Survivors' goal is to help each other make it through various scenarios to safety. The Infected are controlled by an AI that dynamically balances difficulty and mood depending on the players' progress and situation. In an alternate game mode, human players can control up to four mutated Boss Infected with special abilities and cooperate to stop the Survivor players.
More Info
http://en.wikipedia.org





Loaded
1996 (Playstation, Saturn)

Set in a galactic prison located in the deepest darkest reaches of space Loaded is a game of survival. The player assumes the role of one of six demented prisoners in search of freedom. The prisoners have all been fromed for crimes they didn't commit (this time). The man who condemned you to this hellish incarceration facility is Fat Ugly Boy. Fat Ugly Boy plans to hold entire planets for ransom with his new physics-defying weapon. Before that however he needs to prove to himself that he has what it takes to defeat anyone so you are to be his lethal sparring partner in a game of death. Break out of this hellish prison and track down the entity who framed you to serve time in this lawless world!

More Info
http://www.gamespot.com



Resident Evil
1996 (Playstation, PC, Sega Saturn, Gamecube, Nintendo DS)

A team of S.T.A.R.S (Special Tactics And Rescue Squad) members are called to investigate a series of murders near Raccoon City. While searching the woods near the city, the team is attacked by something and they have to retreat in a mansion nearby. A big mistake... Player chooses between Jill Valentine or Chris Redfield and starts to explore the mansion, and it soon becomes very clear that it isn't just any mansion, but a hellish place where the undead walk the corridors and other horrors are lurking in the darkness, waiting to eat some heads. While solving puzzles, collecting stuff and shooting monsters, the player has to unravel the mystery behind this mansion and -if possible- get out alive. Resident Evil is widely recognized as the father of the whole survival horror genre.
More Info
www.metacritic.com



Resident Evil 2
1998 (Playstation, PC, Tiger Game, Nintendo 64, Dreamcast, Gamecube)

The Resident Evil phenomenon continues to spread, inviting you into an immense environment with incredibly detailed 3-D graphics and the most intense gameplay ever.
Resident Evil 2 introduces a vast selection of weapons, more mutant beasts, and intricate subplots, which weave together in the world's most terrifying adventure.
The worst possible nightmare has been realized as the virus runs rampant. Raccoon City is infested with the flesh-eating undead, and only you are left to uncover the mystery--if you can survive!
More Info
www.gamespot.com



Resident Evil 3: Nemesis
1999 (Playstation, PC, Dreamcast, Gamecube)

Join Jill Valentine, the heroine and amazing survivor of the notorious disaster at the mansion, as her nightmare continues. After resigning from S.T.A.R.s., Jill now prepares to head out of Raccoon City but it's not going to be easy, as events overtake her she suddenly finds herself trapped by hordes of flesh eating zombies, hideous mutants and a relentless new Nemesis.

More Info
www.gamespot.com



Resident Evil 4
2005 (Gamecube, PC, Playstation 2, Wii)

In Resident Evil 4 you'll know a new type of horror, as the classic survival-horror action returns with all-new characters, controls and storylines. We last saw Leon S. Kennedy in Resident Evil 2 - a rookie cop in Raccoon City, fighting to stay alive. That was six years ago. Since then, government forces have managed to control the zombie threat and Leon has become a Federal agent. When the President's daughter is kidnapped, Leon tracks her to a remote, hidden fortress in Europe - where he'll relive the horror he faced six years before. Players will face never-before-seen enemies that make Nemesis seem like a kitten. You'll be wishing for the usual Resident Evil zombies!

More Info
www.res-evil.com



Resident Evil: Code: Veronica X
2001 (Dreamcast, Playstation 2, Gamecube)

From the game makers who created the Survival Horror genre come three amazing additions to the terrifying Resident Evil saga. In Resident Evil Outbreak, Tte infection has begun. You have only moments to spare before Raccoon City erupts into complete virus-infested chaos. Play as one of the eight survivors, online cooperatively or offline, against crushing zombie hordes! Resident Evil Code Veronica X takes you through the private isle of Umbrella Corp and home to the beauteous Spencer Mansion and Ashford Family Palace. Too bad the inhabitants aren't very . . . hospitable. In Resident Evil 4 go on a top-secret mission to investigate a mysterious European location as Leon S. Kennedy investigates the abduction of the President's daughter and discovers something even more terrible!

More Info
www.gamespot.com



Resident Evil: Dead Aim
2003 (Playstation 2)

Join anti-Umbrella searchand pursuit team agent, Bruce MacGavin, as he encounters a new layer of Umbrellas insidious activities. In this all-new Resident Evil first-person action-shooter, you must search, sneak and use battle moves to regain control of a sea-jacked cruise ship lost in the Atlantic. And should you find yourself trapped amongst hordes of zombiesand mutant beasts, your aim better be dead on or youre gone!

More Info
www.ign.com



Resident Evil Gaiden
2001 (Gameboy Color)

Resident Evil: Gaiden features well-known characters Barry Burton and Leon Kennedy in a game that combines the survival-horror and first-person-shooter genres. It includes three playable characters: Barry Burton, Leon Kennedy, and the new character, Lucia. Dramatic slide-show animations provide background. The challenging gameplay includes such actions as finding keys, putting out fires, and switching on power generators. It also features all of the mind-bending puzzles that players have come to expect from the Resident Evil series. As players explore, they view their character and surroundings in 3-D isometric view. When battles take place, the action shifts to first-person mode. With strong graphics and a detailed story line, Resident Evil: Gaiden offers an unusually deep experience for the portable console.

More Info
www.gamespot.com



Resident Evil: Outbreak
2003 (Playstation 2)

Resident Evil Outbreak retains the signature Resident Evil storytelling, visuals, and bone-chilling audio that Capcoms survival-horror fans demand. The game introduces an all-new story, an assortment of new characters, anda large number of non-player characters (NPCs). Scenarios are generated for the player by the game with storylines branching off in new directions based on decisions made. Players can enjoy each characters own storyline, as well as communicate with others.

More Info
www.ign.com



Resident Evil: Outbreak File #2
2004 (Playstation 2)

Continuing the dramatic story of an epidemic caused by a secret biological weapon infecting the people of Raccoon City, Resident Evil Outbreak File #2 brings longtime survival horror fans back into the world of online terror. Citizens are turning into flesh-eating zombies and swarming the streets, while only a few desperate survivors remain. Totaling eight characters in all, each survivor has different and unique abilities that they must use to escape the city before the government annihilates it with a deadly hydrogen bomb. Brand new scenarios, improved computer AI, additional character powers, and faster load times are but a few of the game's new additions since the previous version. Developed exclusively for the PlayStation 2.

More Info
www.ign.com



Resident Evil: Survivor
2000 (Playstation, PC)

A first-person-shooter based on the Resident Evil series of "survival horror" video games, Resident Evil: Survivor is an unfortunate casualty of political correctness. It's painfully obvious that this game was meant to be played with a light gun, which the Japanese version supports, but the U.S. version decidedly does not. Instead, a rudimentary control scheme using the PlayStation controller has been substituted, one which is simply ill-suited for the otherwise unmodified arcade-style gameplay.
Were it not for this major shortcoming, Resident Evil: Survivor's other flaws would be more tolerable, if not excusable. The attempt here to graft various elements of the Resident Evil games onto a shoot-'em-up just doesn't take. The plot--which casts the player as an amnesiac who survives a helicopter crash only to find himself in a foreboding town swarming with zombies and other hideous biotechnological mutations.

More Info
www.gamespot.com



Resident Evil: Survivor 2 Code: Veronica
2002 (Arcade, Playstation 2)
Resident Evil Survivor 2: Code Veronica was unveiled in October by Capcom's European division, Capcom Eurosoft, and today the company released the first screenshots from the PlayStation 2 version of the game. The game follows the story of Resident Evil Code: Veronica, but from a first-person view and in the shooter genre. In the game, players assume control of either Claire Redfield or Steve Burnside in two distinct gameplay modes: dungeon and arcade. Both modes offer light-gun support, including the GunCon 2 from Namco, although the game can be played using the standard Dual Shock 2 controller as well.
More Info
www.gamespot.com
Resident Evil: The Umbrella Chronicles
2007 (Wii)

Resident Evil: The Umbrella Chronicles is a brand new game in the Resident Evil® franchise, with familiar locales from the entire series. This action/shooter hybrid reveals the back story behind the fall of the Umbrella Corporation by exploring locations from Resident Evil 0, 1, 2 and 3 as well as new never-before-seen locations, such as Umbrella's stronghold. Classic locations from previous Resident Evil games in full 3D, including the mansion from the original and RE 0, and elements of Raccoon City from RE2 and 3. Umbrella's stronghold, a new location, holds many secrets to events throughout the RE series. Returning characters from many RE games, including Billy Coen, Rebecca Chambers, Chris Redfield, Jill Valentine and Carlos Oliveira.

More Info
www.ign.com



Resident Evil Zero
2002 (Gamecube)

While the Bravo Team was successful in escaping from the crash, they had lost all of their equipment and weapons. As they began to gather their wits, the team saw a shocking image. Before them lay a half-destroyed, over-turned transport truck with corpses of several navy officers that had been gruesomely killed and mangled. Under orders from Commander Enrico, the Bravo Team beganinvestigating the disappearance of Captain Billy Cowen, one of the officers who was supposed to be in the over-tur

More Info
www.ign.com



Stubbs the Zombie in: Rebel Without a Pulse
2005 (Xbox, PC, Mac)

Stubbs The Zombie lets you become a man whose luck was so bad, dying was the best thing that everhappened to him. In 1933, Edward Stubblefield was a traveling salesman, trying to survive the Great Depression, when he was murdered&buried in a field in Pennsylvania. Fast forward to 1959, when billionaire playboy Andrew Monday builds his own ultramodern city - Punchbowl, where you can "drink your fill of the future". Unfortunately, he built it on the grave of "Stubbs", bringing him back as a angry zombie. Stubbs was a loser all his life, and being a zombie gives him power he never had before. He decides to keep eating brains until the city is his -- unless Andrew Monday can stop him.

More Info
www.gamespot.com



Touch the Dead
2007 (Nintendo DS)

In Touch The Dead, you'll unleash hell on an army of zombies through your Nintendo DS. You are Rob Steiner (a.k.a. Prisoner #1809), a man who wakes up to find himself the lone human in a jail teeming with zombies. Players use a deadly arsenal of melee and projectile-based weapons and come face-to-face with the never-ending swarm of zombies, none of whom have avoided the icy cold touch of the undead.

More Info
www.ign.com



Typing of the Dead
2000 (Dreamcast, PC)

And who said typing can't be fun? I found "The Typing of the Dead" to be a pretty entertaining way to improve typing skills. It can be difficult at times, being that there's a lot going on, but once you get into the game you can play it for hours.
"The Typing of the Dead" is a typing version of the arcade game "The House of the Dead." Instead of having a gun as your weapon, your weapon is the keyboard. The faster you type, the more zombies you take out. Type words before the zombies can attack you, otherwise the next grave you see is your very own.

More Info
www.gamespot.com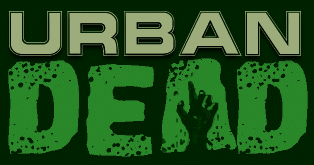 Urban Dead
2005 (PC, free mmorpg)
In death, the city stirs. Its borders still locked down after a sudden government quarantine two years ago, Malton's trapped civilians make their way through the derelict buildings, surviving the changing seasons to rebuild their fragmented society from the rubble upwards. Military cleanup squads patrol the empty streets, stationed in the city for the long haul, while embedded scientific groups continue the experiments that brought them here.
And the dead rise up and thrive, trailing through the ruined streets of the city, milling between buildings and clawing through makeshift barricades and diversions, reclaiming the city as their own.

More Info
www.urbandead.com



Zombies Ate My Neighbors
1993 (Sega Genesis, Super Nintendo)

Zombies Ate My Neighbors is a run and gun video game for the Super NES and Sega Mega Drive/Sega Genesis platforms. The game was produced by LucasArts as a comical tribute to both classic and schlocky horror films of the 1950s and 1960s. A sequel entitled Ghoul Patrol was released in 1994, but was not as well received as its predecessor and no further sequels were produced. A similar game, Monster Madness: Battle for Suburbia, contains references to Zombies Ate My Neighbors. GamePro ranked Zombies Ate My Neighbors #9 in their "top ten games you never heard of" list in their 200th issue. Recently, Zombies Ate My Neighbors was given a rating on ESRB's website, which means the game may appear on the Wii's Virtual Console.[1]. It has since been listed on several gaming sites such as 1UP.com[2] and IGN[3] indicating an impending release. No official statement has been issued on a scheduled release date.

More Info
www.gamestats.com



Zombie Revenge
1999 (Arcade, Dreamcast)

Think you undid the undead in Dreamcast's gun-crazy fright fest? Think again. The zombies from House of the Dead 2 are back, and they want revenge for your gun-happy ways. In a change from House of the Dead's first-person viewpoint, Zombie Revenge places all characters (including hordes of attacking zombified souls) in a third-person camera view.
A perfect translation of the arcade game by the same name, Zombie Revenge also offers up an original mode that features a few small differences, including the option to play with powered-up guns or in bare knuckles mode (without the aid of handguns).
The graphics are crisp and clean, but the controls are mired in poor response time, and too many functions are assigned to the same buttons. Fans of the arcade version will rejoice at not having to pump quarters into a machine, but average zombie-hunting folks might be better off with Sega's other spooky shooter, House of the Dead 2. --Jeff Young

More Info
www.gamespot.com



---
Zombie Sites
Undead Games
Checkout UndeadGames.com for more information about zombie videogames
---
Zombie Video Game Sites
If you have a zombei web site and would like to become part of the zombie network please fill out the following form ...